The Cook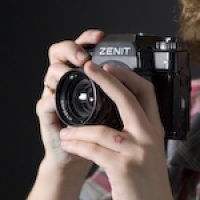 143719
Toronto, CA
Taste-o-Meter
People generally enjoy 143719's recipes.
About Me
If I had to feed myself once a week I would be very happy. However, my stomach refuses to work on such terms. So I burn pans and pots by forgetting that I am cooking. Whenever I keep myself aware of such strange fact, meals come o
ut surprisingly nice and eatable. So in order to keep my memory on the subject I look for new recipes and try to have a little more fun.

So far I can be proud of my pancakes, meringues, backed potatoes and a signature salad. More to come!
Read more
My Latest Recipes 1
This salad is light and very easy to make. Serve with bread....
My Groups