The Cook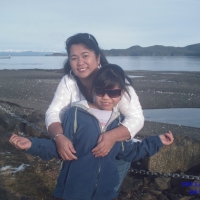 2302817
Port Hardy, Canada
Taste-o-Meter
People LOVE 2302817's recipes.
About Me
First of all, I'm Lynne, Filipino, but have been living in Canada for 11 years. Am happy and proud to say I'm a mom of 3 beautiful girls , and am supporting one,in her dentistry ..."college " and busy with two littl
e ones(under teens)
(aah ... whatelse can I say?) BAKING AND COOKING is not related to my profession, I graduated a degree of Agriculture, but don`t get me wrong, because I go C-R-A-Z-Y! without baking a day. After getting off at work or on my days-off, I bake and cook for my family. Weird huh?
Read more