The Cook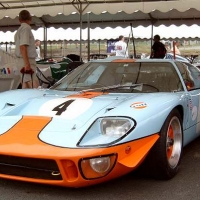 24razor
Skipton, GB
Taste-o-Meter
People generally enjoy 24razor's recipes.
About Me
Hi,
I'm a design & development Project Manager in the Automotive Industry. I like to cook, but struggle to do anything imaginative and tend to follow recipes, of a fashion. My real love is classic cars and historic motorsport....
........no I am not that old (born 1968), it's just more interesting.
Love curries, but prefer them tailored to the English tastes (I know the dishes are different to authentic - which I also like). Love Tapas. A great way of eating, such variety, but can be really time consuming doing so many dishes for a dinner party.
Read more