The Cook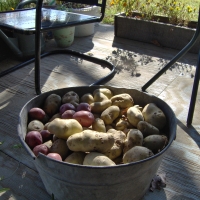 2kids2catsandadog
Marlinton, WV
Taste-o-Meter
2kids2catsandadog's recipes haven't caught on yet
About Me
Vegan, animal lover and foodie, organic gardener, and poor speller.
My Followers
sad

Newburgh, Ny
My Latest Recipes 2
Vegan Crunch Tacos from 2kids2catsandadog in Marlinton, WV.

Kids love this one. Lentils, when mixed with taco spices are just as tasty a filling for crunchy tacos as beef, plus there's more ...

Hearty seasonal salad that even non vegetarians will love!...