The Cook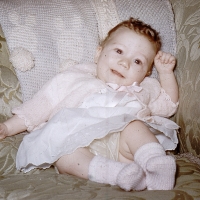 55to64
River Forest, IL
Taste-o-Meter
People are ADDICTED to 55to64's recipes!
About Me
My grandmother taught pastry making at the Antoinette and Francoise Pope School of Fancy Cookery in Chicago. She was an incredible baker and cook. Some of her recipes are in the Pope Cookbook - if any of you are old enough to know
that book.

I love to try new cakes and cookies. I'm willing to take two days to make a cake if that's what is called for. When it comes to cooking though, i like good meals with a lot of flavor and quick to put together. That's why I love cooking Chinese. Chopping and all that is easy. Then you throw it all in a saute pan and dinner is served!

Anyhow, I love to cook, bake and eat! Please be my friend!
Read more