The Cook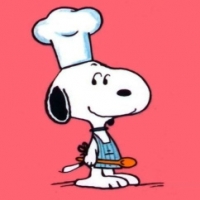 Good4U
Perth, Canada
Taste-o-Meter
People LOVE Good4U's recipes.
About Me
"There is no love sincerer than the love of food."
― George Bernard Shaw
Life is like a camera. Focus on what's important, capture the good times, develop from the negatives and if things don't work out, just take another
shot. Author Unknown.
I live in Perth, Ontario, Canada a charming small town, about an hours drive from Ottawa, Canada's capitol city. Retired and a Grandma to three wonderful little girls. Cooking and collecting recipes has always been my passion. Gee when I think about it...I have been doing that for over fifty years! So I have learned a few cooking tricks along the way. My Hubby is a picky eater or should I say, just a meat and potatoes kinda guy. I am always on a quest for something new and delicious and of course.. I try to make it nutritious without any preservatives as well... but, we all like a nice sweet treat every once in a while!
Read more