The Cook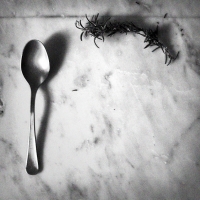 GunsPeanuts
Milan, Italy
Taste-o-Meter
GunsPeanuts's recipes haven't caught on yet
About Me
I'm Vegan and I like a lot to experiment in cooking recipes, better if raw vegan, and inventing new recipes for vegans and vegetarians.
I don't like to use sugar (that I usually replace with more natural sweetners, such as date
s)
I don't like also to use wheat flour, like 00 (that I replace with wholemeal flour, semolina flour, splet flour)
I don't like to use oils if it's not needed

Interesting links about vegan culture
www.veganhearts.ca/
www.facebook.com/parlate
Read more
My Latest Recipes 37
An awesome alternative to bread...

Cocoa Mousse from GunsPeanuts in Milan, Italy.

A quick energic cocoa cream...

Quick raw vegan cake, light and energic...

A rich vegetable pizza...

quick and delicious chocolates...
My Groups