The Cook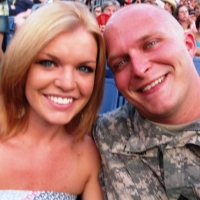 abbyparker216
Nashville, Tennessee
Taste-o-Meter
People generally enjoy abbyparker216's recipes.
About Me
Hello! My name is Abby and I love to cook. And eat! Paula Deen is one of my idols. I have the worst sweet tooth you have ever seen. I spend my days cooking for my hubby, scrapbooking, wasting lots of time on the internet, and play
ing with our 2 dogs (a Rottweiler named Diamond and a Pit Bull named Dakota) and my 2 cats (a Siamese we call Nala and the crazy one- a calico named Mini.) By the way, I said "MY cats" because my husband Rhett can't stand them. But they are my babies. I love how I went to write a little blurb about me cooking and I am going on about my cats.
Read more