The Cook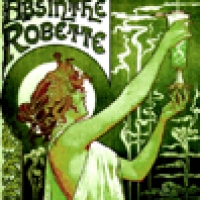 absinthebride
GA
Taste-o-Meter
People LOVE absinthebride's recipes.
About Me
I cooked minimally for many years and about seven years ago I was waitressing for an insane German chef who had just fired one of his line cooks and turned to me and said, "you will cook tonight". No, no, I said, I have no experie
nce, I can't cook in a professional kitchen. He waved his hand and said, "You will do fine. Be here at four p.m. Wear jeans or something."

I spent a year or so (until I moved) in his kitchen being yelled at and having dishes thrown at me and going in the walk-in to cry, but I would not trade the experience for anything in the world, because I also spent it learning how to actually cook, to choose product, and loving food and its preparation. I was very proud to be the first and only woman he ever had on his line.

I brought what I learned there home with me and I am blessed to have two children and a husband who are willing to try new things, to experiment and taste with me. I used to have to walk the fine line of cooking to please both the adults and the children in the house, but am so proud every day of how far my kids have come in their exploration of food and different cuisines. We still have a fine line to walk, both my husband and my son are diabetics, but we find things we can all enjoy together. It's all about eating sensibly. Now, having said that, some of my recipes are far from sensible, but sometimes you have to go a little nuts in the kitchen and push the envelope.
Read more