The Cook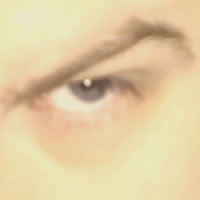 adriannla
Shreveport, LA
Taste-o-Meter
adriannla's recipes haven't caught on yet
About Me
I love big, bold flavors,
intense spices,
seductive seasonings,
lots and lots of heat!
I have a serious cilantro fetish.
I am incurably addicted to garlic, ginger, the coffee bean, the cocoa bean, peppers of all shape
s and sizes, tomatoes, avocados, coconuts, curry, several styles of cheeses, all things citrus, real maple syrup, honey and bacon.

Occasionally I am able to exert extreme willpower and follow a recipe exactly as written. More often I prefer to tweak here and there, either substituting parts of other recipes or from my own previous cooking experience, what I imagine might work well. The results are rarely dissapointing and often very rewarding.

Oh, and I absolutely love a great burger!
...and bread in a bottle (often referred to as 'beer', though none of the stuff you see regularly advertised).
And if you must know, Alton Brown is my hero.
Read more
My Latest Recipes 0
Oh my. I have no recipes. :\