The Cook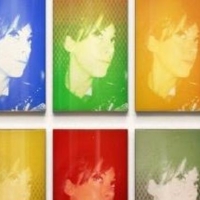 adzell
Ann Arbor, MI
Taste-o-Meter
People LOVE adzell's recipes.
About Me
I love food, so it only makes sense that I should enjoy the preparation of it! My friends all know me as the one who does the cooking. I also love wine, music, singing, hanging with my friends. So yeah, I am a wino that loves t
o go out to karaoke with my friends, lol! I am the proud owner of 3 cats, my loved ones are all worried I am going to turn into the crazy cat lady. :)

******************** PLEASE come checkout & join the group I started for foodies from the MIDWEST & the cuisines we love from the area (even if you are not from the area) http://www.grouprecipes.com/group/1255 ******************


Read more
My Latest Recipes 26
I was sitting home alone one Thursday night & came up with this pasta dish from items that needed to be used in the pantry &am...

Came up with this sandwich on the fly one day when I was starving but had no deli meat; in my opinion I came up with a winner. Thi...

I absolutely LOVE mac & cheese, but hate that making it usually leads to a load of dishes to wash. This is my version of a quick M...

I came up with this soup after trying a version of it at my favorite eatery in Wisconsin. The blend of starchy potoatoes, cheese, ...

I came up with this fun twist on classic bar nachos while sitting home alone & didn't feel like going to the grocery store. All y...

Kit Kat Trifle from adzell in Ann Arbor, MI.

I came up with this trifle on the fly, but it turned out pretty well (I think, lol). Heck, it has chocolate pudding and kit kat b...