The Cook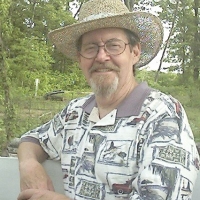 aelf
Collinwood, TN
Taste-o-Meter
People generally enjoy aelf's recipes.
About Me
I am a retired cook/chef. I worked at the Waterfront Hilton in Huntington Beach for a while, then moved to Tn. I worked at the Emerald Coast Cafe in Florence Alabama. Now I am a freelance writer and cook to relax and enjoy new rec
ipes, good food and the adventure of tantalizing my taste buds. I write short stories in the genre, Sci/Fi, Fantasy. I love gardening and growing my own vegetables. At present I have Sun Chokes, Asparagus, Bell Peppers, Spaghetti Squash, Watermelon, and Crookneck Squash planted. I also have a nice Rosemary plant and some Kiwi coming along. Okay, I'm gettin too windy, on to better things, like cooking something good to eat...
Read more