The Cook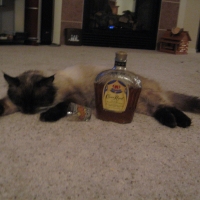 alaskanmom
Wasilla, AK
Taste-o-Meter
People are ADDICTED to alaskanmom's recipes!
About Me
Happily married for 19yrs. one teenage daughter. Originally from the Midwest. Alaska is now Home(and love it).
I'd never make it as a short order cook, I love to take my time. My favorite room in the house is my kitchen. It's
open to the living/dining areas, so family is close by or my husband is right along side of me helping. And it has a giant island that I'd always wanted. I love to stand there preparing or chopping food while listening to my music and enjoying a cocktail.
Read more
My Followers