The Cook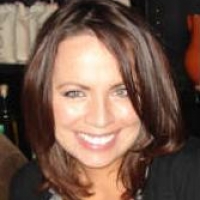 alexa586
Thorofare, NJ
Taste-o-Meter
People are ADDICTED to alexa586's recipes!
About Me
I am still on cloud nine from getting the honor of attending a James Beard dinner where I got to meet the one the only Keegan Gerhard from Food Network Challenge and D Bar Desserts in Denver!
A self proclaimed foodie and armatu
re chef in my downtime. Cooking is a passion of mine so much if I did it for living I think it would ruin the stress relieving ability it has for me now. I travel a lot for business so I am always begging the restaurants, hotels and caterers for their recopies. I love to experiment in the kitchen, if I have something I've liked I will try to make it at home or I will try and combine my favorite flavors together in a dish.
Read more