The Cook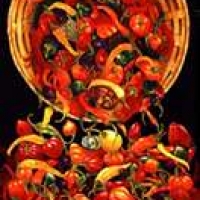 alliberries
Mansfield, MA
Taste-o-Meter
People LOVE alliberries's recipes.
About Me
I learned to cook by trial and error. At first it was more error than anything. I think now I am a pretty good cook. We rarely eat the same thing twice in my house, even if I use the same base recipe I always alter it. Good thing
my family likes living on the edge!! I love to cook for family and friends.. food is meant to be shared. We have many many of parties at my house all of which include lots and lots of eating and drinking! In addition to good eats we do enjoy good drinks!
Read more