The Cook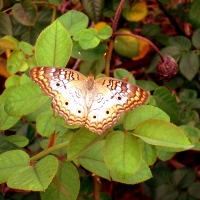 angelica14
St Petersburg, FL
Taste-o-Meter
People LOVE angelica14's recipes.
About Me
I love to cook - when I have the time. Frequenly, I don't have any time! I don't want to sacrifice health, quality, and flavor because I might have to hurry. I want to cook quality dishes that are easy and quick.
My Followers
My Latest Recipes 10
This is another variation on a tomato sauce that is spicier and more garlicky than usual. Has a lot of rich flavor....

Fresh roasted beets, carrots, and onions, sitting on top of warm melting goat cheese and tossed in a little balsamic vinaigrette a...

This dish can be served relatively inexpensively if you follow two rules. 1. Go to a vegetable stand and get the veggies that ...

Patrick is a young man who loves great food. This salad is his creation and boy, is this healthy! Patrick wanted to share this re...

Ezekiels Chicken from angelica14 in St Petersburg, FL.

This recipe is taken from Joyce Goldstein's cookbook (and my favorite), La Cucina Ebraica (The Italian Jewish Kitchen). These are...

An unusual main course because it looks like a dessert. It's baked in phyllo dough in a bundt cake pan. Lemon creme sauce is driz...