The Cook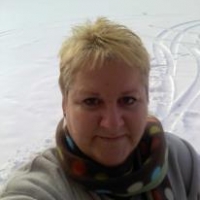 annette092964
Logansport, U.S.A.
Taste-o-Meter
People LOVE annette092964's recipes.
About Me
This is 2015, it will be another year to remember. Still trying to find a doctor to fix my son's problem so he can return to school. Riley hospital in Indianapolis is our last hope. He's went from being a A/B student taking colleg
e courses in HS to now only taking 3 classes from home and no more college courses. Its so sad to see a strong healthy boy become paralyzed from the knees down, not all the time but about 3 days a week and no doctors with answers. I've put off 3 of my surgeries to take care of him. The longer I wait for mine the worse I get and eventually I won't be able to take care of us both. God willing, someone will have answers this year. Last year was tough so I'm praying harder and harder that this year brings answers to all our medical needs. I'm still volunteering my extra time at the homeless mission. Not as often as I use to. There's just some things I still have to do! Blessings upon you all. Happy Cooking!
Read more