The Cook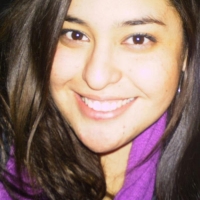 april13
San Antonio, TX
Taste-o-Meter
People LOVE april13's recipes.
About Me
Growing up, both parents worked so much and were hardly home that my 2 older brothers (11 & 12) & I (6) had to feed ourselves dinner most nights. Eating fast food was too costly for us even at just once a week, so my brothers & I
would make up our own versions of food we wanted (some quite disturbing) and just tagged "ghetto" in front of it. When we wanted pizza and couldn't afford it, we created our own version and ghetto pizza was invented. We made numerous 'ghetto' recipes (which was really a simple & fast version of food we wanted but just didn't have the means to make it 'authentic' or restaurant quality) and one of us would muster the courage to eat it 1st. Most recipes weren't bad but I can only recall how to make very few of them.

I've always tried to stay away from using oil & butter in cooking, even at a young age, so a lot of my personal recipes lack those ingredients if there can be a way around it. Most of my recipes do require it though... not hard to believe considering I am Hispanic and most dishes are made with very fattening ingredients. There are ways around it (ex. when I cook meat I only use water... etc.) and since I have a sensitive taste palette, I can go without adding salt to food because the natural flavors are intoxicating in their own right. But I suppose having my grandmother & mother making it a certain way for years, has tainted my tongue and on some dishes you can taste the difference in preparation.
Read more