The Cook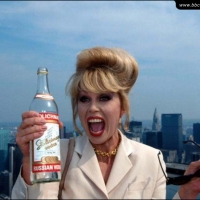 aprilstarr
Ensenada, MX
Taste-o-Meter
People generally enjoy aprilstarr's recipes.
About Me
i was born in south lake Tahoe and when i was 10 my family retired to Mexico and i grew up hear in Baja California(i was the only white girl in school back then!!)My best friend's family ones a restaurant(mexican) and i grew up ar
ound there kitchen.I payed attention and learned a lot..at home my Grandmother comes from a Austrian-Italian cooking background and i love all things Asian...i have learned how to make sushi and am pretty good at it (according to my husband and our friends)i LOVE to cook and try new things.We rarely eat the same thing twice in a month.i am however a health food freak.everything i make has to be good for you even my deep fried fish tacos are tweaked to be more healthy than the original recipe.
Read more