The Cook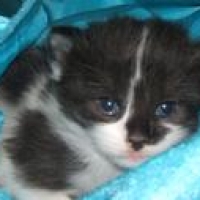 arabella1174
Liberal, KS
Taste-o-Meter
People LOVE arabella1174's recipes.
About Me
I'm a mother of two girls: Sanni, 14, and Alley, 13. It's Alley's HUGE cat Scar whose baby picture is my avatar. I'm a displaced musician, oboist to be exact. I can't find an orchestra in this town to play with. I'm a retired
teacher. I love making new friends, so add me!
Read more