The Cook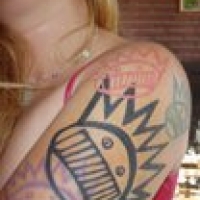 asheats
BIG BEAR LAKE, CA
Taste-o-Meter
People are ADDICTED to asheats's recipes!
About Me
As a young girl I was always interested in cooking, at 8 I was baking home-made cakes and cookies for my family all from scratch. Growing up that passion was forgotten and it has only been rekindled in the past few years. Now I wa
ke up and can't wait to find new recipes to cook for dinner, and I can't wait to have people over to dine with us. Some people are painters and some musicians, me I make the world a better place with food. It is my passion. I am now a student of the Culinary Art Institute of California, I am going for my bachelor's degree in Culinary Management, and hope to be done within 3 years! Wish me luck!!
Read more