The Cook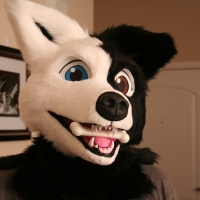 ashleythm
North Hollywood, CA
Taste-o-Meter
People are ADDICTED to ashleythm's recipes!
About Me
I love to bake and cook. I love seeing peoples reactions as they eat my food, and love their anticipation to try it. I'll try anything, and I usually will eat everything
My Latest Recipes 44
This is such a great sauce/marinade, can be used fish, beef, or chicken......

Rosemary Rib Roast from ashleythm in North Hollywood, CA.

Easy easy easy!!! So tender, and sooo good!!!...

Bacon Weave from ashleythm in North Hollywood, CA.

Okay, I know, this is insane! But you gotta live a little... I mean how can ANYONE resist bacon, like this!!! All pictures are ta...

I love this cake, the sweetness is almost over powering, but not totally over the top....

I've spent the longest time trying to find the best shortbread cookie recipe, and I've finally found it thanks to Shuna Fish Lydon...

I love beets, this is more like a guide line than anything. Cheese, lemon, candied nuts, all can be added. The possibilities are e...