The Cook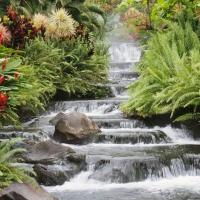 babydumpling
Baxter, TN
Taste-o-Meter
People LOVE babydumpling's recipes.
About Me
I'm a 37 year old proud parent of 3. I currently reside in Tennessee.
I enjoy people and learning about most anything. I have recently been getting into organic foods and the like. I haven't been too happy about all the "gunk" b
eing put in our foods over the last years. Even went so far as to begin switching the "ordinary" foods with organic replacements.
I decided this site was perfect for me as I have, most days, a lot of time on my hands with battling this MS. So needless to say, I really am looking forward to sharing new and old recipes, trying "out of the ordinary" ones as the arrive, with everyone.
Here's to cooking with ya !!!!!!!!!!!
Read more