The Cook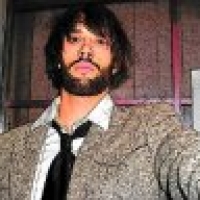 bad_company
Tucson, AZ
Taste-o-Meter
People LOVE bad_company's recipes.
About Me
I live to dance and dance to live. I'm a hedonist who makes a point to enjoy all the sensual aspects of existence, which definitely relates to food, as it is one of the greatest sensual indulgences in life.
My Followers
My Latest Recipes 2
Kabsa Bil-Lahm from bad_company in Tucson, AZ.

This is Arabian Kabsa with meat, either beef or lamb. I was shown this recipe by a friend while I was travelling in Saudi and I h...

Arabian Coffee from bad_company in Tucson, AZ.

The Arabian word for coffee is Qahwah. Some areas of Saudi also add ginger or cannamon....