The Cook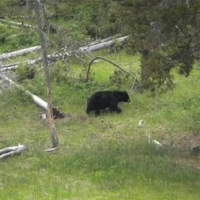 barbequeman
Salt Lake City, UT
Taste-o-Meter
People generally enjoy barbequeman's recipes.
About Me
I'm a Handyman / Remodeling contractor, and get to see a lot of different styles of kitchens. Of course, I have my dream kitchen planned, and it seems to get put aside whilst I work on others '-) Love the outdoors, fresh food,
good coffee, and a laugh or three at life's curveballs. My sense of humor is dry, so my recipe titles may make you blush once in a while....

Attention to all my friends: It is now June 2012, and after a two year hiatus, I decided to find a German Potato Salad recipe, and here I am ! Wow, the website has surely grown, and I look forward to seeing or hearing from many of you again.

In the interim, THANK YOU for all the great recipes - I should weigh over 2 tons by now '-)

Shameless business plug: I live in Utah, and if you do as well, please note that I can be rented '-)

Please visit my website at: www.myhandymanutah.com to see some of what I've accomplished for my clients.... Many more cool deck pics will be there soon....
Read more