The Cook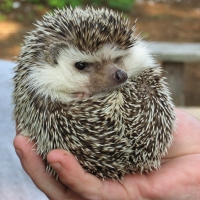 barbiemensher
Brossard, CA
Taste-o-Meter
People are ADDICTED to barbiemensher's recipes!
About Me
I'm a lucky lady living in Montreal - a city that has more restaurants than all other enterprises combined. It's a Foodie's mecca. I view dining out as research - a chance to decontruct what better people are coming up with to see
if I can do the same in my own kitchen. No food is too foreign, no ingredient too complex, no recipe too time consuming. I avoid short cuts (canned, bottled, jarred, boxed things) if I can make it myself. I'd rather take the extra day or two to make everything from scratch, just to be able to say that I did it. Truth is, I'm NOT an expert Foodie but if I keep saying it, maybe some day it will come true?
Read more