The Cook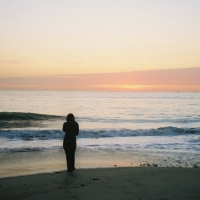 batista_baron
CA
Taste-o-Meter
People LOVE batista_baron's recipes.
About Me
I must tell you the Secret of Secrets; Sicilians have known it and passed it down through the ages from a time even before the Romans. It is this: all recipes are fraudulent, including mine. They are mere decoration to satisfy t
he onlooking world that the mechanical science of cooking can be contained in a written formula. Cooking is not a science; it is an art. It is creative adventure, and the spirit of adventure can not be contained in a recipe or book, no matter the length. At best they serve as mere whispered hints at direction. So, may you begin to disregard all those petty and precisely written rules and pedantic instructions. Finally walk amid the clamor of pots and pans and the explosions of sauces and souffles, and reach for the glory with the inspired madness of a creative artist. Fine art can not be achieved by painting by numbers. So I ask you to try my recipes and I will try yours as well and together we can all achieve something great!
Read more