The Cook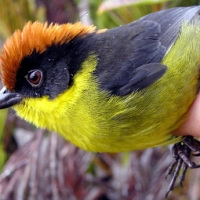 berthargh
Quezon City, PH
Taste-o-Meter
berthargh's recipes haven't caught on yet
About Me
I'm a beginner cook, that means I'm just learning the basics.
I tend to skip the easy dishes and do the hard ones first, I believe they can teach me the most.
However, I really enjoy easy recipes, if I'm tired doing hard ones, I
do easy ones.
I aspire to be a well-known chef, and not just in my country, kids! I want to be known around the world!
Read more