The Cook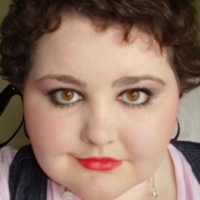 bigbizkits
Lincoln, NE
Taste-o-Meter
People generally enjoy bigbizkits's recipes.
About Me
I am a 18 year old student who has been cooking dinner for my family since I was ten. My mom suffers from lupus so most of the time she barely has enough energy to get through the day. Before she got sick she loved to cook but now
has a hard time standing in the kitchen. One of the main things I have been able to do for her is make sure our familly always has dinner on the table. I have turned cooking into a major creative outlet and passion. I am planning to go to New York next year for culinary school.
Read more
My Latest Recipes 3
This is a quick and easy soup for a weekend lunch or a weeknight dinner. Like most of my recipes this requires a moderate amount o...

This is one of my favorite summer recipes but if you live in warm climate you could find these ingredients any time of the year! T...

This is my take on a chocolate New York Style Cheesecake. For me the chocolate is essential but you could easily leave out the cho...