The Cook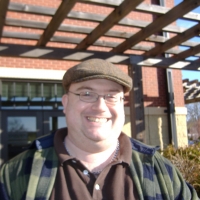 bigdog
Farmington, MN
Taste-o-Meter
People generally enjoy bigdog's recipes.
About Me
I am a tweaker. Normally that is a bad thing if in reference to illegal substances, but it is a good thing in the culinary world. Most of my recipes leave ample room for adjustment. What I may like may not be what you may like, bu
t the foundation may be the same!
Read more
My Latest Recipes 10
I got this from Food Network's Alton Brown. I am posting it as he directs, but I modify it (as usual) by omitting a few things. Th...

I got this from a cooking magazine from a cooking club I belong to. I think it makes a better side dish, though it can be used as ...

This originates with my wife's cousin, but it is easy to add or subtract to make it your own. Changes in choice of meat, flavor of...

This quickly became one of my wife's favorite recipes, which surprised me as she's not big into seasonings. The "crust" comes from...

Breakfast Pie from bigdog in Farmington, MN.

This is a favorite of mine, and is easy to alter for different flavors. Typically I use cooked bacon, but any cooked brakfast meat...

Cottage Pie from bigdog in Farmington, MN.

My rendition to this classic dish. This version is very rich, and not for those looking for a low fat meal! I don't season anythin...
My Groups