The Cook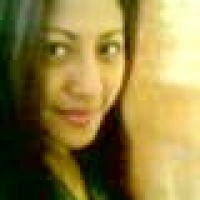 bintang
Dallas, ID
Taste-o-Meter
People LOVE bintang's recipes.
About Me
I like spicy food especially ones with variety of herbs and some chili with aroma of leaves like coriander, lemongrass,lime or celery. I cook Indonesian food which rich in taste cuz it contains herbs and chili with some kind of le
aves. Now I look for any Western recipes from American steaks (beef,salmon),grilled potatoes,beans to Italian pastas, variety of salads and its dressing (home made dressing) and also Mexican Salsa, Burritos and Guacamole (my fav dipping).Possibly to find some Asian recipes as well.I want to be bale to cook the real Bulgogi and Kimchi (my fav Korean food)-how to find the real Korean ingredients or possibly to make it myself. I would also like to try any dessert recipes like something that contains Chocolate and cheese and some recipes for Fried Ice Cream which I like to death!
Read more
My Latest Recipes 1
Spring rolls normally serves as appetizer in Chinese meal or as snack at indonesian meal...