The Cook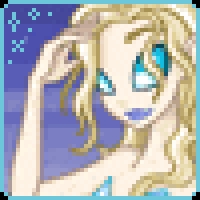 blueyegrl814
Uniontown, OH
Taste-o-Meter
People generally enjoy blueyegrl814's recipes.
About Me
Like everyone else here...I LOVE TO COOK! I am a Mom of 3 big boys plus my hubby so that makes 4 boys! I am always looking to try new recipes to add to my vast collection. Growing up in PA, I come from a long line of wonderful Po
lish cooks. My Mom had 4 sisters that were always cooking and sharing their recipes. My Aunts lived on the same street as us so if I didn't like what Mom was cooking I had plenty of places to go! Very fond memories of those years! I relate food with different Holidays and happenings in my life. So I look forward to sharing and recieving lots of new recipes and ideas for upcoming events and everyday dinners in my home.
Read more
My Latest Recipes 3
Hot Beef Dip from blueyegrl814 in Uniontown, OH.

I have had this recipe for over 20 years. One of my "tried and true" dip recipes. Hope you enjoy it also!...

My mother made these rolls for us while growing up in Pennsylvania. There is nothing better than waking up on a cold and snowy Pen...

Lemon Pound Cake from blueyegrl814 in Uniontown, OH.

This is an excellent pound cake recipe that will please all taste buds. Easy to do. Great to give as a gift!...