The Cook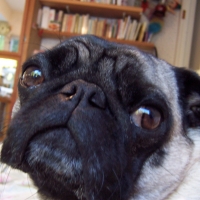 bobbie91302
Calabasas, CA
Taste-o-Meter
People LOVE bobbie91302's recipes.
About Me
I am a passionate recipe reader and collector, I adore food magazines, restaurants, cooking stores like Sur La Table, cookbooks, gourmet food stores, and yes, EATING. My husband and I both love cooking, but he has much more time t
han I do. Recently I've been perfecting paella (I lived in Spain for a year), enjoying my new bread machine (made an olive bread with double the olives in the recipe), and roasting root vegetables.
Read more