The Cook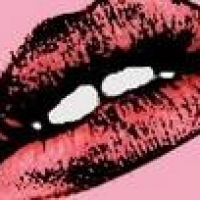 boofie
Salt Lake City, UT
Taste-o-Meter
People are ADDICTED to boofie's recipes!
About Me
It's hot! Eat cool!
My Latest Recipes 93
My submission for the 2009 POM recipe contest! Served with orange-scented brown rice....

A wonderfully fragrant and filling lunch that stands up on it's own (but don't let that stop you from enjoying it with sprouted br...

This sorbet pairs the tart, citrusy flavors of the pomegranate with a green tea infused simple syrup and a kiss of Skyy lemon in...

A savory, satisfying strata that's great for a healthy brekkie, brunch, or supper. Enjoy with a green salad and fresh fruit. You...

Good eatin'! Full of veggies so you don't have to feel so guilty about this shameless indulgence. Also, much faster than the tradi...

Drunkards Lentils from boofie in Salt Lake City, UT.

A happy marriage of lentil-edamame stew and pad kee mao that can be as fiery or tame as you like. Also a great quick and hearty m...