The Cook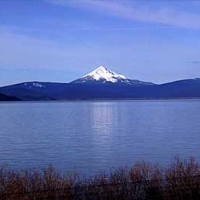 borius
Klamath Falls, OR
Taste-o-Meter
People are ADDICTED to borius's recipes!
About Me
My name is Mark. I am a displaced southern guy and single parent to 2 very lovely daughters. I often tell my girls that if I would have custom ordered 2 daughters just as I thought they should be, they would not have come out hal
f as good as the ones I have. I have lived north, south, east, and west in the good ol' USA. I grew up in Orange Park FL, now live in Klamath Falls, OR and loving every minute of it, the west is beautiful. My loves: laughter, family, friends, travel, fishing, cooking, motorcycles, billiards, pie, sunrise, occasionally hoisting a cold one (a.k.a. excess in moderation), and the Buccaneers. My dislikes: meanies, warm beer, cold people, cheap whiskey, burned food, insufficient free time, and getting skunked when fishing. My hates: hate, and the Raiders. My credo: Life is what you make of it so make it good. Included are photos of family and adventures.
Read more
My Followers