The Cook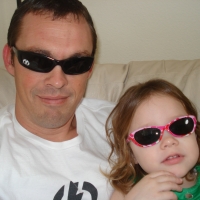 bostyn
San Diego, CA
Taste-o-Meter
People are ADDICTED to bostyn's recipes!
About Me
I became a stay at home dad a couple of years ago. My girl friend works hard for our family. I've taken up trying to cook her new and exciting meals as a way of showing appreciation for all that she does for us. I'm always up for
trying new recipes. My Grandma passed away almost ten years ago. She was the best cook I've ever known! Her last name was Stump and I'm trying to share all her recipes I can find with you guys.
Her memory and her recipes WILL live on!
Read more