The Cook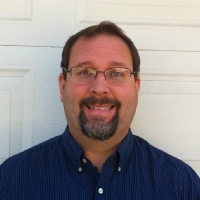 bradkessler
Anderson, SC
Taste-o-Meter
People LOVE bradkessler's recipes.
About Me
I grew up in Cincinnati, OH loving the Reds and the Bengals. Along this journey, I fell in love with spicy Cincinnati Skyline Chili, Larosa's Pizza, and Graeters Ice Cream. www.graeters.com is where you can order ice-cream tha
t leaves butterfat on your spoon after just one bite. Truly the best ice-cream ever. I joined the AF after HS, spent the first two years in Hawaii and the next two in Biloxi, MS. Met my wife there, moved to KY to go to school, graduated business there, moved to TN, then Indiana where I started a job in a cheese factory…. Ummmm love that cheese. Fresh mozzarella is the best. Transferred to SC where I live today. Hoping to (trying very hard) open my own Marble Slab business here in SC, but need about 150k. I didn't think that was a bunch of money, but the banks sure wont lend anything unless "you" already have it and don't need it. It sure isn't Bedford Falls anymore. Now I cook and am a SAHD until I can find a way to get financing to do my dream. (That is not my dream, but it will help me to get there). Someday I would like to own and operate a miniature golf course. Since living in SC, I have done over 25 reviews of local and not so local restaurants, so I consider myself a self proclaimed "Yahoo" food critic. Look for the "local" tab and search restaurants in my area "Anderson, SC", or look for your area to see who has been rating your restaurants. It is a struggle to find new menu items every day to cook, but I am doing great after joining this site and borrowing your ideas.
Read more