The Cook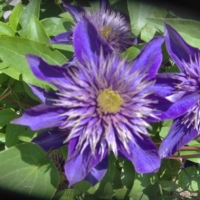 breezeatdawn
Shakopee, MN
Taste-o-Meter
People LOVE breezeatdawn's recipes.
About Me
I'm married and the mother of 3 young kids. I'm lucky that my husband eats just about everything! My kids, not so much. We all love food and I do manage to get my kids to eat some fun things - they love Salmon and Walleye, home
made mac n cheese and couscous!
I'm adventurous with food and I try new recipes all the time. I love gardening and growing my own food, this year we even got a compost bin. I also collect cookbooks. I've been told I have more than God, although I'm quite sure I don't. I have many that I use frequently - Joy of Cooking is my favorite all purpose book. I also collect antique cookbooks with foreign themes and food around the world.
Once I even got to work for a food marketing company. The best assignment was testing cheesecake mixes. To this day I can still tell what ingredients are in a cheesecake (cream, ricotta or cream cheese).
Let's talk food!
Read more