The Cook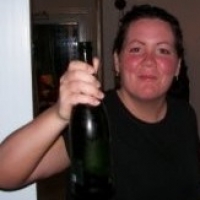 briee
Bennington, VT
Taste-o-Meter
briee's recipes haven't caught on yet
About Me
as a child i burned things, subbed flour for sugar, and baking soda for yeast. as an adult, i have learned to love cooking and the joy of loosely following instructions. a vegan, at one point in my life, i had to learn how to mak
e something good on my own. no longer a vegan, instead a simple vegetarian, i try and cook things that wouldn't seem like meals a veggie would eat. people of the meat eating order (my husband among them) often marvel at how delicious food is even without an animal on plate. that is my favorite part of cooking-- reinventing the idea of what veggie food is-- oh, and presentation.

did i mention i hate tofu?

my husband, a self-identified bad cook, decided we should compete in an iron chef competition every week. when i asked for berries for morning yogurt and he arrived with a bag of CRANberries, we had our first secret ingredient. his entree was... well, let's just say it wasn't a winner. he tries. he chops onions for me, that's more important than a good cook. my iron chef recipes were born from this site, with modifications to incorporate the cranberries. they came out wonderfully! i felt like a chef! i look forward to posting them and adding more with each passing iron chef competition.
Read more
My Latest Recipes 2
This incredible Irish Cream recipe was handed down to me, a few years ago, and under sworn secrecy. I break this confidence only t...

MEATlessBALLS from briee in Bennington, VT.

Vegie or not, no one will go home hungry when you serve MEATlessBALLS! No one will believe that they're free of meat as they taste...
My Groups