The Cook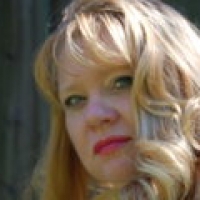 buncobimbo
Toledo, OH
Taste-o-Meter
People LOVE buncobimbo's recipes.
About Me
I am a mother of a beautiful 19 year old girl, who just moved out on her own with her wonderful fiance. I love it when she calls me to ask me to help her make something or ask for my recipe for something. :) I love to cook when I
have time. I am also engaged to a wonderful man who I love to cook for. I just graduated college with a business degree in office administration and I hope to go back for a second degree in photography in the Fall. I haven't decided if I want to open a photography studio, an event planning business or an icecream/coffee shop, but I figured the two degrees would help in any entrepreneur opportunity, because I can manage the business as well as do my own advertising. I love to garden and fish. I also love to cook on the grill and camp...anything that takes me outdoors.
Read more