The Cook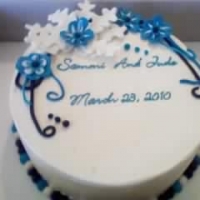 butterflyfairy
Carrizozo, NM
Taste-o-Meter
People LOVE butterflyfairy's recipes.
About Me
Hi all. I'm a transplant to New Mexico from California. I think I am the only person in this state that doesn't like green chillies. I have three children:19, 9 and 7. My oldest just left for the Navy. I love to cook and try n
ew things. My family is always getting on me that they never get to eat the same thing twice. I love taking recipes and tweaking them to fit our family. I especially love to bake. Before I left California I used to do cakes professionally. I'd really love to hear how you change my recipes. Maybe yours will taste better than mine :) I'm really into simple, but yummy, foods right now, since we're remodeling my house and my husband is gone a lot.
Read more
My Followers