The Cook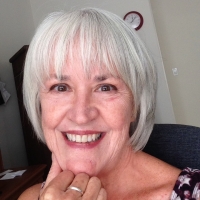 c2max
Naperville, IL
Taste-o-Meter
People LOVE c2max's recipes.
About Me
Hi everyone - My name is Colleen. I am a licensed professional counselor and an adjunct instructor at a local college. My PASSION is cooking (and feeding my husband, myself and our friends).
My husband Dale and I are 'winos'
and we love to go 'wine mining' (as my husband calls it) and find bargain wines or vintages that seemed long gone from the shelves!

I was raised in a home where my mom cooked all the time - I was raised eating artichokes, mushrooms, asparagus, etc... she was a GREAT cook! I've been lucky enough to live overseas for 3 years and I've lived many places in the US. My heart is in the south. Dale & I now have a cabin in the GA mts and it's so wonderful to have a foothold in our dream location!

We have a garden in Naperville. We raise lots of Romas while fighting the battle of FUSARIUM WILT (grrrr) and I make roasted tomato sauce to freeze and enjoy throughout the year.

Let me tell you - in the middle of winter (or anytime you don't know what to make for dinner), you yank that outta the freezer and you can whip up mostly anything to go with it. :)

My husband and I look forward to moving in a southerly direction where we can enjoy the outside YEAR ROUND!
Read more
My Followers