The Cook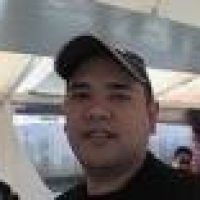 callcenterguy
Malabon, PH
Taste-o-Meter
People LOVE callcenterguy's recipes.
About Me
I'm a call center agent for the past 5 years. I love cooking for my family. i learned to cook through my mom and my recipe's never failed to put a smile on my wife's and son's faces.
Most recipes that I will post came from a
friend who blogs. I tried all the recipes that I post and I guarantee that it'll make your day!
Read more
My Latest Recipes 14
s one of the most common Filipino breakfasts/snacks in the Philippines. The ingredients are common in almost all Filipino househol...

Pan De Dal from callcenterguy in Malabon, PH.

This bread is a staple on almost all breafast tables for Filipinos It does involve a lot of work and patience is required in maki...

Bulalo from callcenterguy in Malabon, PH.

A favorite of the Filipinos, this well loved broth includes meats and vegetables, that is oh, so yummy. Actually perfect for thos...

A unique was to serve bacon. A family favorite...

Here's a recipe for ham made with the most delicious drink ever. Coke!...

An easy chicken salad sandwich that's great for the young and young at heart's lunch. ...
My Groups