The Cook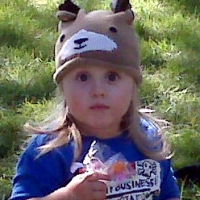 canadiangirlrox
Windsor, CA
Taste-o-Meter
People LOVE canadiangirlrox's recipes.
About Me
My dad taught me to cook when I was young. He was a CHEF in the Army. Nothing like we saw on m.a.s.h. He taught me the Rachael Ray way-not a lot of measuring, mostly taste ,memory and look! We always had to try and 99% of the ti
me we loved it! But cooking for us was his display of his love for us and I only turned down His split pea soup & his bean soup.I love to cook mostly because of him! My kids and I will try just about anything and love most foods! My hubby is strictly meat and potatoes...
You will usually find me reading a cook book or looking up anything cooking related online! (I mean after kids are in bed-usually :o )
I do like food network because being in Canada (born in the U.S.A!) I have U.S show & Canadian one-different-so I go back and forth picking up a little something here and there!
THIS IS MY BABY SAMM , he donated his waist length golden locks to "Angel Hair For Kids"!
Read more