The Cook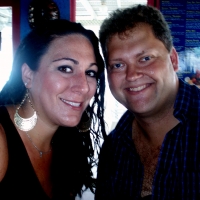 canesgirl1186
Kendall West, FL
Taste-o-Meter
People generally enjoy canesgirl1186's recipes.
About Me
I blog, I cook, I enjoy life.
I love to cook both by recipes and creating my own inventions. Most of the time my own inventions are fantastic, and those I will be sure to share. I will say I have had my fair share of failed re
cipes, but be at ease that those will never appear here.

I finally married the love of my life, and he is my biggest cooking critic, so just know any recipe I share has his stamp of approval.

If you enjoy my recipes, please recommend to your friends to follow me. If you have any comments, good or bad, PLEASE feel free to share them with me. I strive for cooking perfection so all comments are welcomed.

Live, Laugh, Love, and Cook.
Read more