The Cook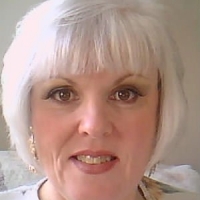 carolyn_elliott
Columbus, OH
Taste-o-Meter
People LOVE carolyn_elliott's recipes.
About Me
Greetings from Columbus, Ohio**==(*)USA(*)**==! My name is Carolyn Elliott and I was born and raised in "the cornfield" - SE Columbus, Ohio **==(*)USA(*)**== in 1957.
I am happily married to Bob and between us, we've
raised 7 children who have amongst them our 12 grandchildren and we are now empty nesters.

We are looking forward to our next assignment as we are set in our local church, winning the lost, feeding the hungry and supporting value-based issues in the USA.

Currently, I am a fulltime minister in outreach for His Indwelling Spirit Ministries http://hisministries.cjb.net, member, minstrel, and deacon at World Harvest Church
http://whclife.com , Pastor Rod Parsley presiding http://rodparsley.com.

Watch our membership church at http://whclife.com/Campus/Online 24/7.

Rev Mrs Carolyn P Elliott
Read more
My Latest Recipes 13
Potato Pancakes from carolyn_elliott in Columbus, OH.

Pictures to come! Potato Pancakes were made in our home growing up, by my mother. Leftover mashed potatoes were never wasted as ...

My husband and I moved into a property next to his grandparent's home that had a pear tree. Well, I didn't want the pears to be w...

Have any left-over mashed potatoes and/or fried chicken? Well, here's a "Left-overs Recipe" for you! Yummy-good comfo...

My niece, as a senior in high school, hosted a baby shower for my sister and her first child. She made this delicious punch and g...

You surely can make these anytime. I just named it w/Christmas because that's when I developed the recipe!...

Scratch Banana Pudding kicked up a notch!...