The Cook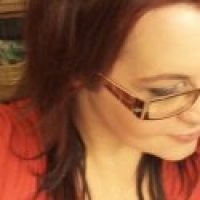 caterpillergrrl
Johnstown, PA
Taste-o-Meter
People LOVE caterpillergrrl's recipes.
About Me
I'm a vegetarian mother with 2 kids and a husband who are also vegetarians. We all enjoy food and are always looking for new dishes to try. About 2 years ago I had lap-band surgery which cuts down on even more food choices. As a v
egetarian it's not easy to get all of the solid protein that I need, and it doesn't help that I am a HUGE carb addict. I do what I can to try incorporate healthier eating habits than I was raised with.
My daughter is starting to notice that we eat "differently" than other kids her age (she's 10) so I try to make things that are similar to what her friends are eating, only I try to make healthier versions. I'm not obsessed with healthy recipes but I would like to incorporate more. I have some SUPER unhealthy recipes posted on here as well as some healthy ones. I like having one set place to come to for my recipes.
Read more