The Cook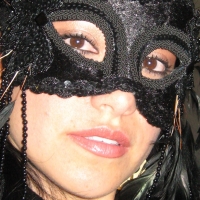 cecyt
Culpeper, VA
Taste-o-Meter
cecyt's recipes haven't caught on yet
About Me
Hello,
My name is Cecilia but everyone calls me Cecy! I have been married for almost 14yrs, God has blessed me with 2 beautiful children, Ronaldo he is going to be 4 in Dec. and Gissele that is 2yrs old! My husband and my kids ar
e my world! I love, love to cook i love to try new things i am not a picky eater i will try anything for the first time if i like it i will continue to make it. My hubby and my in laws are my genny pigs but they always love my food..lol....I was born in El Salvador and came here when i was 6. My husband is from Venezuela, we know a lot of ppl that are from different countries so we have tasted many different kinds of foods! Well know you know a little bit of me and i hope to try many of your recipes and that you'll try the little recipes that I will share with you beacuse i don't have many..lol

Well besos to all of you!
Read more
My Latest Recipes 0
Oh my. I have no recipes. :\