The Cook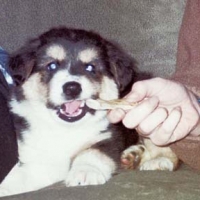 cerim
Mountain View, CA
Taste-o-Meter
People LOVE cerim's recipes.
About Me
I'm a self-proclaimed intermediate cook who cooks for family and friends upon request. My heritage is quite a euroblend of Scottish, Irish, Danish, German, and Italian with a little pinch of French.
With an Italian surname, I em
braced cooking lasagne at an early age. To this day, I am requested to bake 2-3 pans of lasagne for two annual dinner parties and my fraternal family potluck dinner party/reunion.
I also love to bake cheesecake and have a great cookbook with nearly 100 recipes. I haven't had a chance to bake more than 15 recipes yet, but each one has been delicioso!
I am also a chocoholic and have a family chocolate chip bundt cake recipe that gets requested very frequently! It's a fast and easy one to bake and I'll share it with my friends upon request.
Read more