The Cook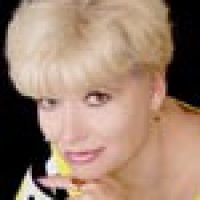 chef2
Las Vegas, NV
Taste-o-Meter
People are ADDICTED to chef2's recipes!
About Me
First Name :: Vernalisa
Location :: Las Vegas
Occupation :: Business owner
Hobbies :: Love cooking Im a world travler and love people .I ski,cook, dance and just have fun
Personal Bio :: I am a semi-retired Chef based in Las
Vegas,Nevada with over Twenty years experience graduating from the French Culinary School in NY and the New York Cooking School. Specializing in Recipe development for the hospitality industry, including the most upmarket restaurants and premium Catering companies I own and run a very large home improvement & handyman service also.Busy busy Most importanly about me Can't stand people who knows only to complain and see the negatives and who lacks appreciation for the simple things & gesture. I require sensibility in communication,
Please come by my recipe board
come see me at.
Vernalisa's Recipe Board @ www.ezboard.com2

Stop by a grab a coffee and a recipe or 2 .
Read more